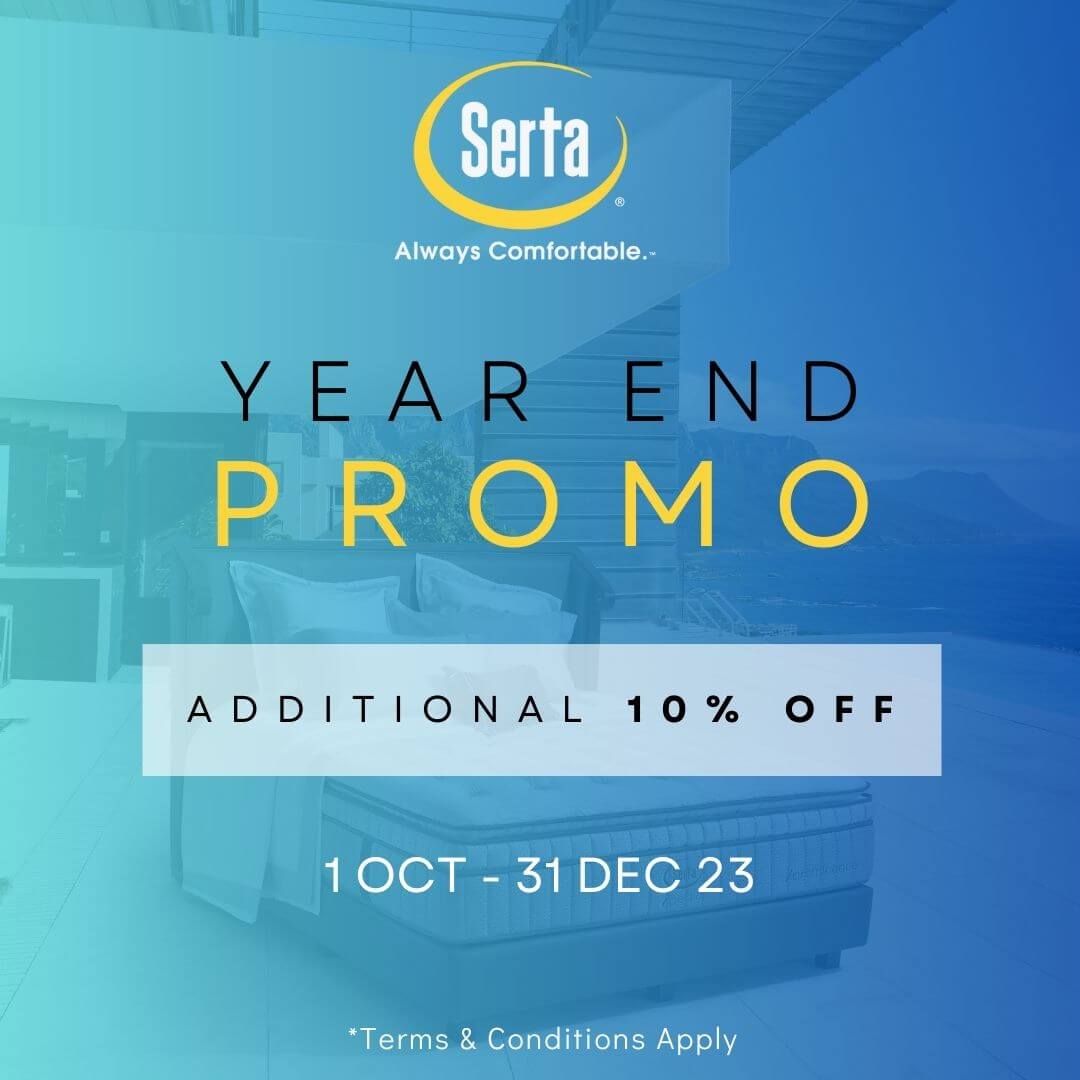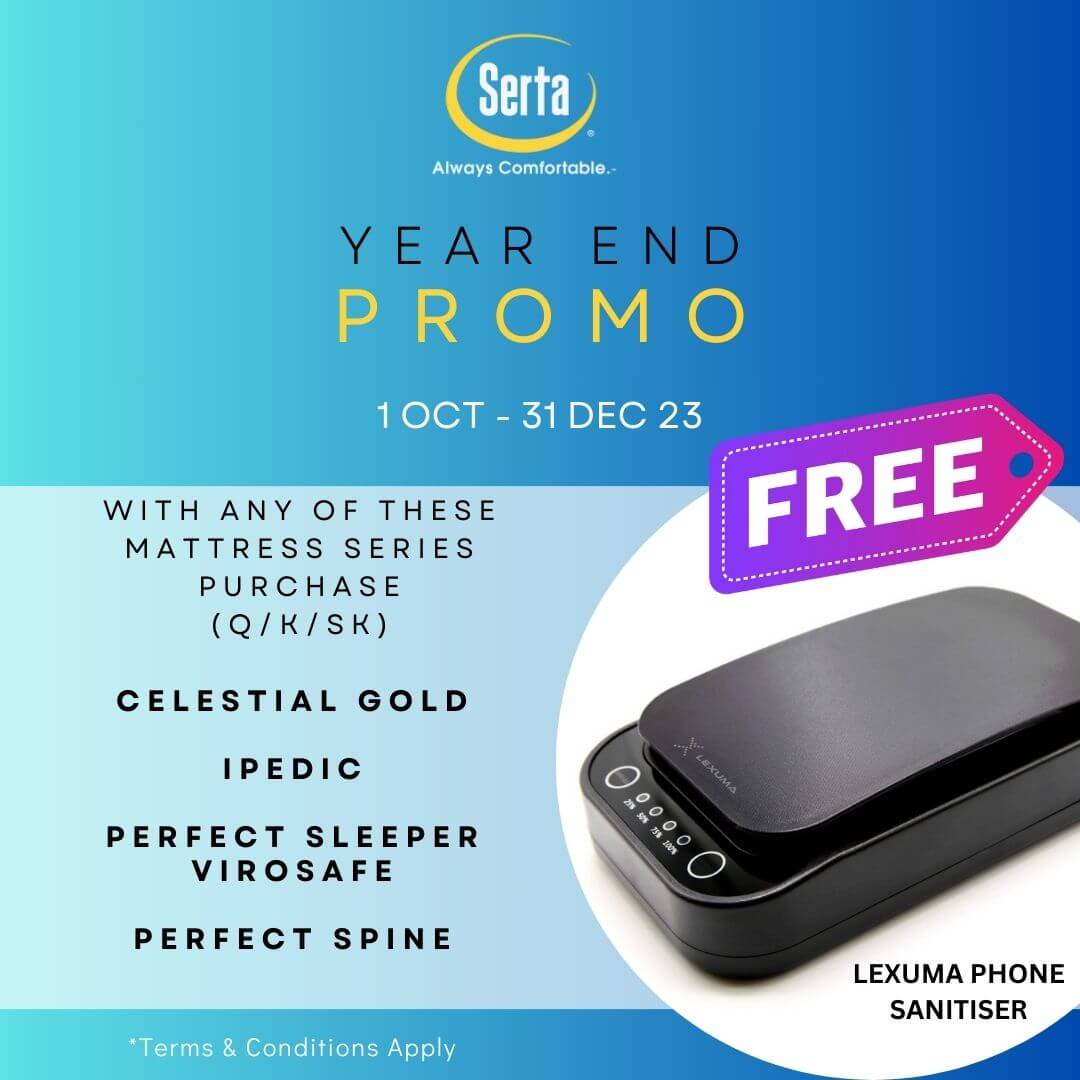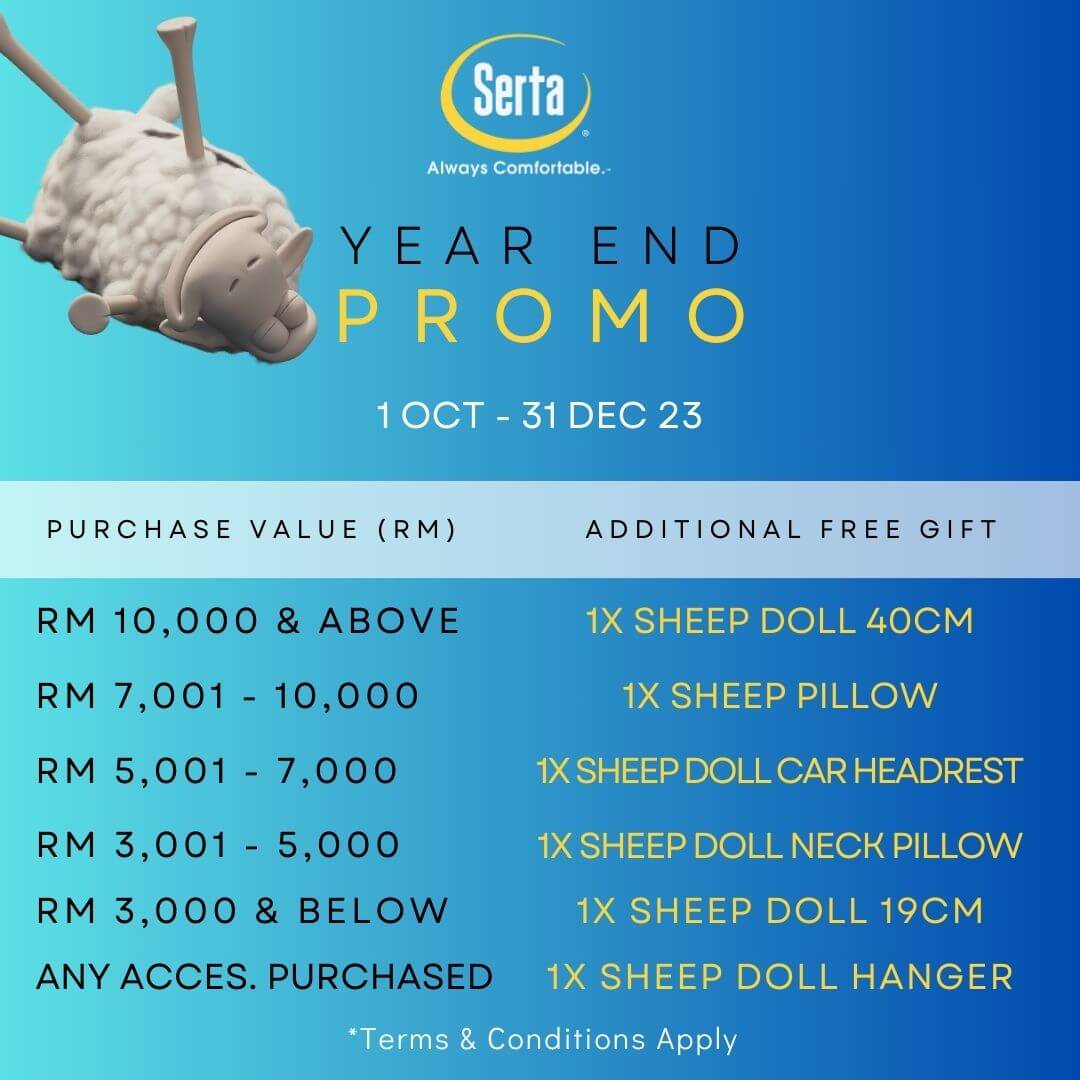 Embark upon an exquisite journey of elegance with Serta Malaysia's distinguished Year End Promotions. Allow the delicate embrace of our meticulously crafted mattresses to enchant your slumbers from the 1st of October until the curtain falls on the 31st of December 2023.
In celebration of a year adorned with moments of beauty and tranquility, we are delighted to extend an additional 10% indulgence on select models, each an opus of unrivaled craftsmanship and innovation.
In the spirit of festive generosity, cherish the accompaniment of our charming Serta Sheep Gifts. With each elegant purchase, receive these delightful companions, whose presence is as charming as the luxury that unfolds within our mattresses.
Availability is a treasure, with limited pieces in this exquisite collection. We cordially invite you to visit our showroom outlets, where the orchestration of elegance and unsurpassed comfort awaits your presence.
Experience the epitome of luxurious rest, enveloped in promotions that echo the grace and opulence of Serta Malaysia. #SertaElegance #YearEndPromotions