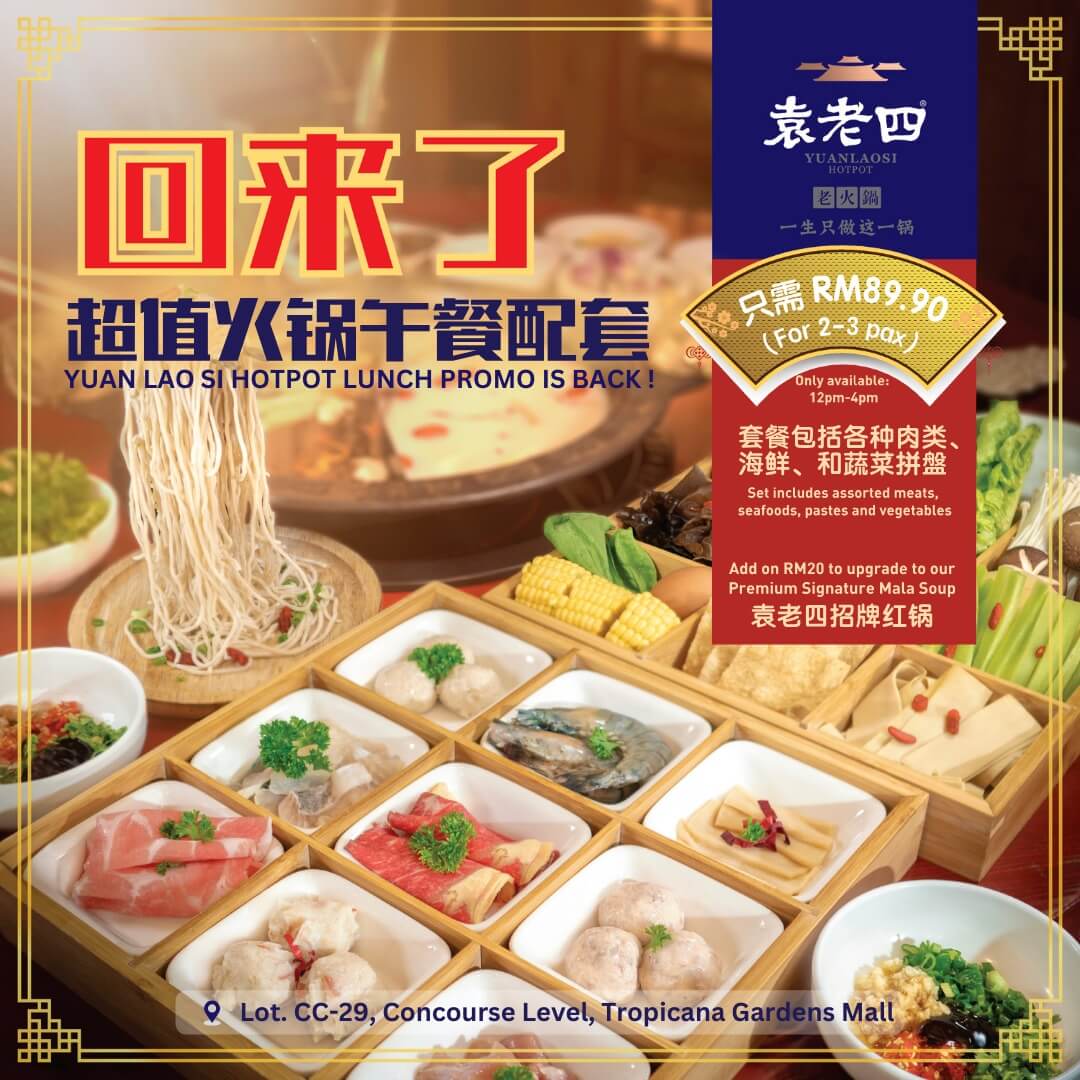 Introducing Yuan Lao Si Hotpot's New Lunch Set!
Join us from 12 PM to 4 PM for an amazing lunchtime experience.
Featuring:
* Double pot
* Wild mushroom soup
* Superior pork bone soup
* Signature Vegetable platter
* Signature Meat platter
* Handmade Ramen
Upgrade to our Signature Mala Soup for only RM20.
Don't miss out on our super valuable lunch set at Yuan Lao Si Hotpot. It's a taste adventure your taste buds will love!
【袁老四火锅】全新超值火锅午餐配套新推出!
时间12PM - 4PM
配套包括以下精选美食:
鸳鸯锅
养生香菇锅
全白汤锅
蔬菜拼盘
肉类和海鲜拼盘
手工拉面
只需另加RM20就可以享用我們的袁老四招牌紅鍋
快来【袁老四火锅】品尝我们的超值火锅午餐配套,满足您的味蕾,带给您无与伦比的美食体验!

【袁老四老火锅 • 一生只做这一锅】
现在就提前预约 Make a reservation here now!
Yuan Lao Si, CC-29, Concourse Floor - West Walk, Tropicana Gardens Mall
12 PM - 10 PM (9 PM Last order)
012-930 8830