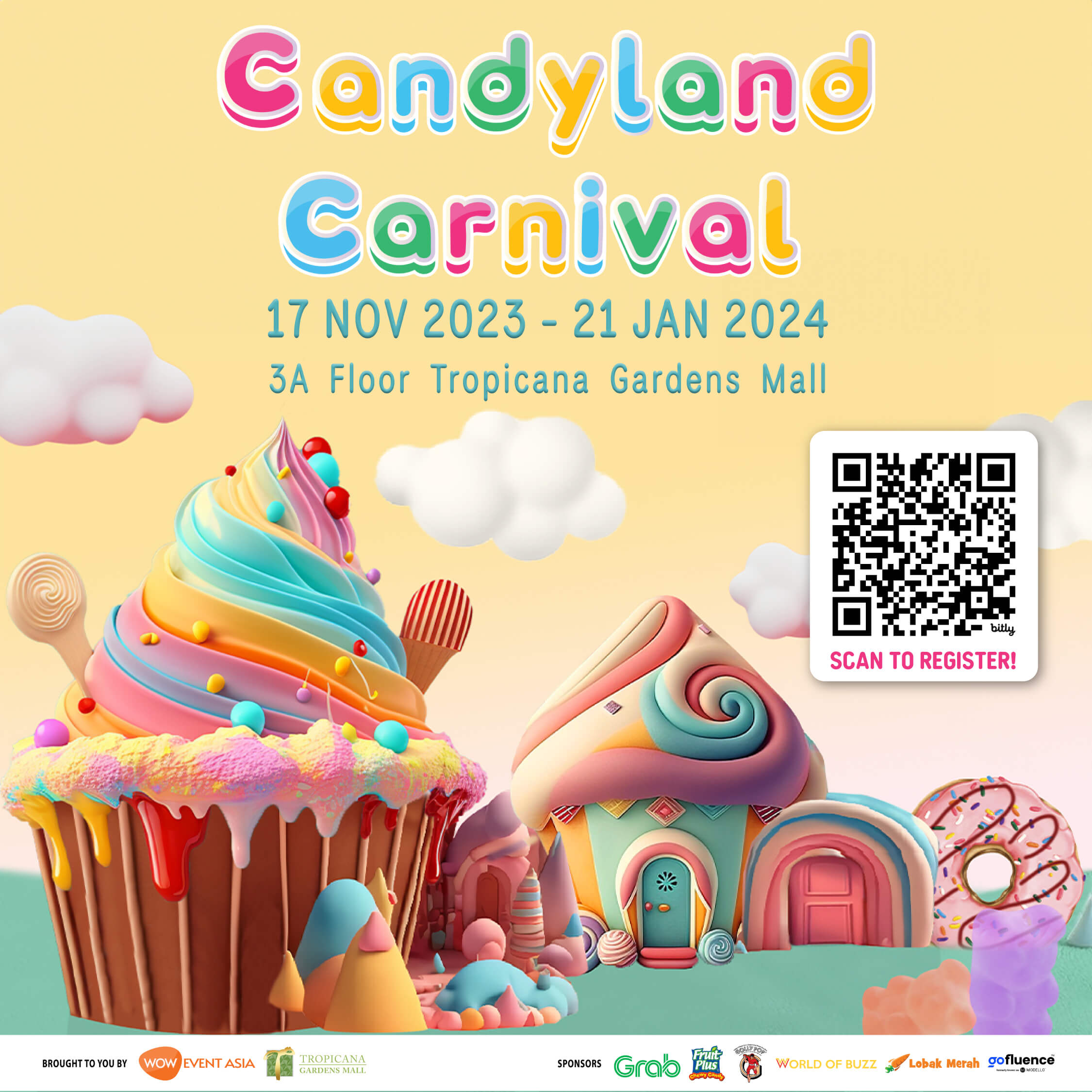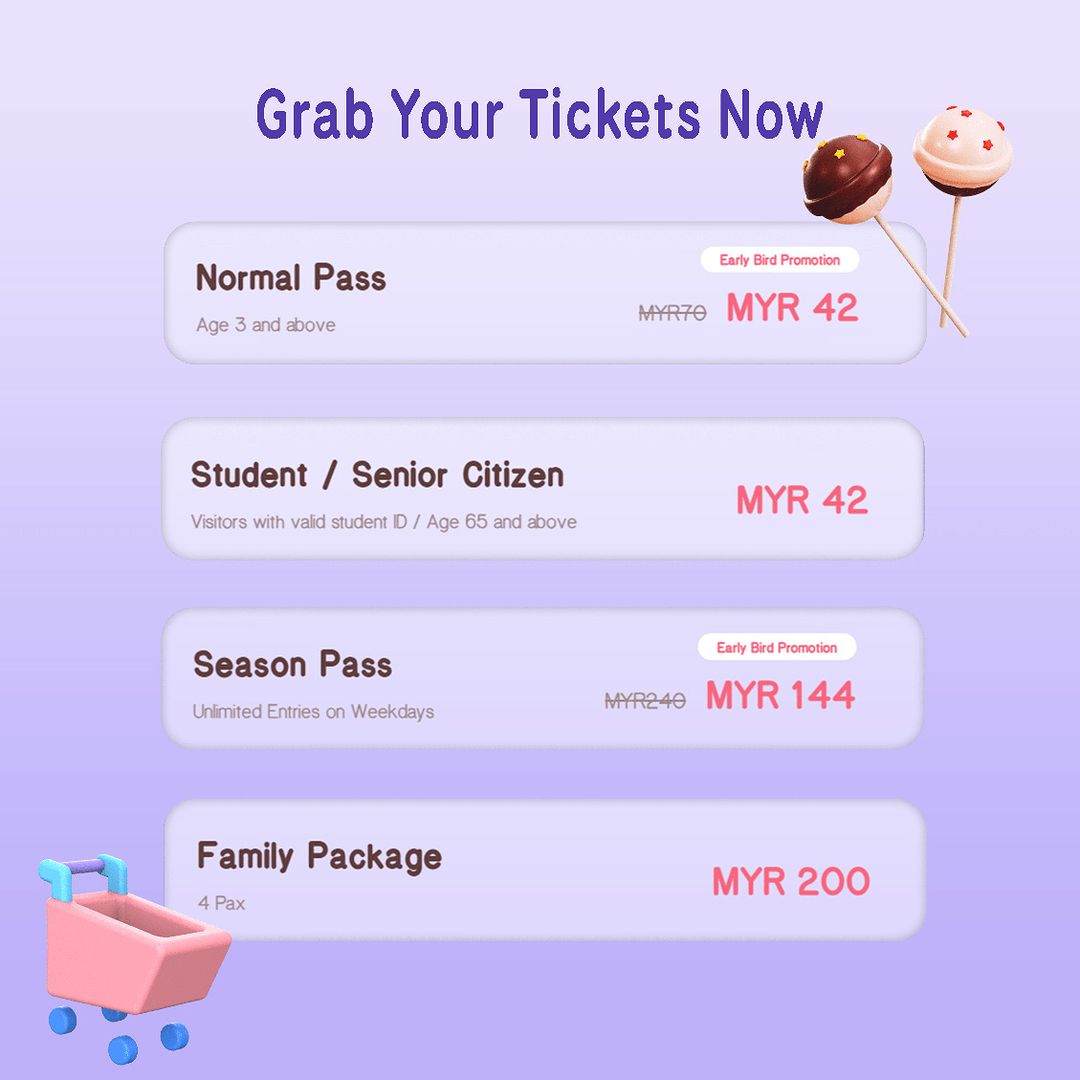 Get ready for a candy-filled adventure like never before! Step into the sweetest wonderland at Candyland Carnival - Malaysia's LARGEST candy theme exhibition!

What makes Candyland Carnival stand out?
- LARGEST in Malaysia: Indulge in endless candy delights at the biggest candy exhibition in the country!
- 1st Hybrid Candy Theme Exhibition: Join us in person or explore from home - Malaysia's FIRST hybrid candy exhibition!
- Immersive Playzones: Dive into candy-coated dreams at our interactive playzones!

Don't Miss Out! Get your tickets now and join us at Candyland Carnival for a day filled with sweet memories!